In 1872, William Aylward Sr. combined air, coal, and iron ore to produce his first plowshares and other agricultural implements.[1] The founder of what would become the Neenah Foundry followed a process developed by an English man named Abraham Darby more than a century prior.
The earliest production of iron required charcoal, produced by cutting down trees and partially burning the wood. During the sixteenth and seventeenth centuries, the high demand for charcoal created a major deforestation crisis throughout Europe, especially in Britain.[2] The crisis was compounded by Britain's population growth as well as the need to develop city infrastructure and agriculture. These developments came to a head by the seventeenth century, when Darby began experimenting with coal. Until this point, coal was an available and abundant raw material in Britain, but users complained of its tendency to clog iron furnaces and produce poor castings.[3] Determined to address these issues, Darby first successfully used coke—a highly refined coal to produce iron—on January 4, 1709 in the small English town of Coalbrookdale in Shropshire.[4] His mastery of smelting propelled Britain and the world into the thralls of the Industrial Revolution.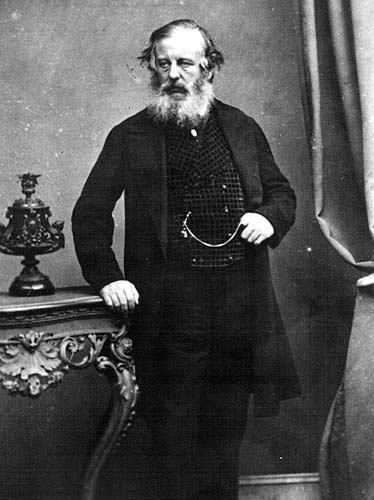 Darby's breakthrough more than a century prior was a model for Aylward's cast iron products in Wisconsin. Thirteen years before William Aylward Sr. founded the Aylward Plow Works in 1872, he relocated from Corning, NY to the Fox River Valley area of Wisconsin, where he worked as a foreman for the Moore Brothers Foundry. This experience made him aware of the demand for quality plowshares and he endeavored to start his own foundry. Aylward manufactured his first plowshares and other agricultural implements for use by wheat farmers living in the Fox River Valley. As his modest business began to grow, he developed new product lines such bean pots, barn door rollers, sleigh shoes, sugar cauldrons, and cast-iron stoves. Soon Aylward's cast iron products were known in the region as the 'hallmark' of high quality.[5]
As rural, homestead communities grew into large municipalities and bustling metropolitan cities, so grew the need for city infrastructures, sanitation, and utilities. During the post-Civil War industrial boom, Aylward observed changing demands for cast materials. Responding to needs of an increasingly urban public, the Aylward Plow Works gradually turned from producing plows and agricultural implements to industrial cast products and manhole covers.[6]  They cast their first manhole covers in 1904 and in 1922, the foundry officially changed its name to The Neenah Foundry.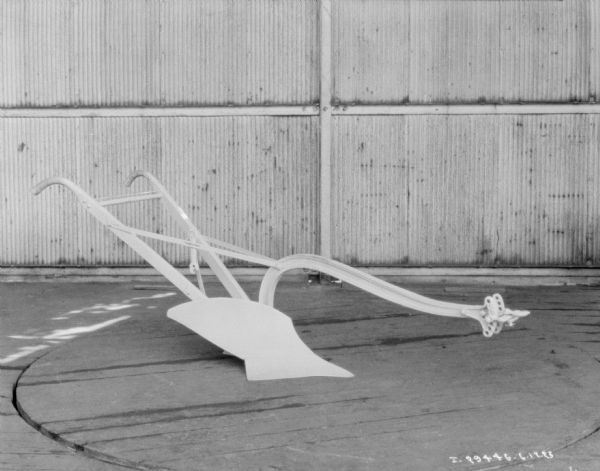 Economic growth in Wisconsin depended on cultivating and excavating the state's fertile soil, vast timber stands, and minerals deposits. Though agricultural and forest products made up the largest portions Wisconsin's economy in the mid-nineteenth century, smaller companies like Aylward Plow Works produced the plows and other tools required for agricultural, lumber, and paper industries to thrive, causing the intertwined industries to grow in equal measure. The resources for making iron are not all native to Neenah, WI. Aylward Plow Works used coal mined in eastern and southern states, meaning that they relied on the expansion of modern transportation such as railroads and ships to source their raw materials and to distribute their agricultural products.[7]
Written by Keith Kaziak, September 2021.
---
FOOTNOTES
[1] Neenah Foundry Company. From Plowshares to…, (Pamphlet, Neenah, WI: Neenah Foundry Company, 1972): 2.
[2] Robert Raymond, "Out of the Fiery Furnace" : The Impact of Metals on the History of
Mankind (University Park: Pennsylvania State University Press, 1986): 146-148.
[3] Ibid, 151.
[4] Ibid, 153.
[5] Neenah Foundry Company. From Plowshares to…, (Pamphlet, Neenah, WI: Neenah Foundry Company, 1972): 2-3.
[6] Ibid, 3-4.
[7] John D. Buenker, The Progressive Era, 1893-1914 (Madison, WI: Wisconsin Historical Society, 1998): 97.